Car Key Replacement - Car Key Cutting Sydney
Car Key Replacement For Australian & European Cars
We're able to provide replacement car keys for lost keys, or can change the locks in the event of key theft.
Apex Car Locksmith can help you quickly get back into your car and on the road. European cars are often called luxury cars, not just for their high-end aesthetics and steep prices, but also for their unparalleled performance. If you own a European car, then you know what a pleasure they are to drive and how proud all luxury car owners should be. But, just like any other car, European cars need keys to run, and you could end up breaking or losing them at some point. In some of the worst scenarios, they could even end up stolen.
Have You Lost Car Key's? We Offer Lost Car Key Replacement For All Brands
Missing your car key is one of the most unpredictable and frustrating situations any car owner could experience. This is even truer if you own a European car. Why? It's because ordering a replacement key from your dealership is a tedious process that could take a very long time. Of course, you can seek help from a local auto locksmith near you. But, you should know that not all locksmiths can provide European car key replacement services. Lucky for you, at Apex Locksmiths, we offer key replacement services to different European cars, including Mercedes, BMW, Audi, and Volkswagen. With our experience, practical expertise, and Smart Pro programming machine, your lost, stolen or broken car key can be quickly replaced.
We take all our work seriously. At Apex you can trust that you'll get quality workmanship and diligent service every
step of the way. If you've lost your car keys we know that it's a stressful time. We know a thing or two about car
security so a quick phone call to us can help put your mind at ease.
Apex Locksmith Car Key Replacement Services:
All Car Brands Car Key Replacement

Domestic Car Key Replacement

BMW Key Replacement

Mercedes Key Replacement

VW Key Replacement

Coded Keys

Car Remote Key Replacement
We can replace all Car Keys – Send us your enquiry below or give us a call
Address
203 Victoria Rd, Marrickville NSW 2204, Australia
● Car Key Replacement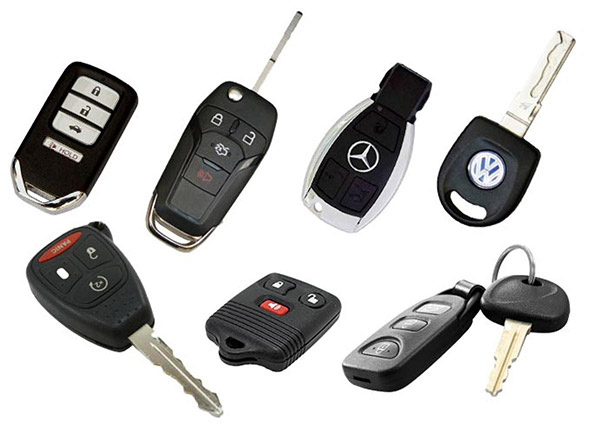 To provide you with a replacement, we will cut or
copy a matching key according to your luxury vehicle's make and model. Then, we program the transponder so that the
key turns on the car. Finally, we program the remote to make it possible for you to remotely unlock your vehicle.
● Key Programming
Most luxury car models manufactured since 1995 have keys with transponder chips and remote controls, which requires a
key programmer. At Apex Locksmith, we use Smart Pro programming, a state-of-the-art vehicle key programmer that
provides fast, easy, and intuitive programming via the graphical user interface. This software has information for
over 5000 vehicles and covers most makes and models worldwide, including main European car brands. More than that, it
is engineered with high-quality components that guarantee high-security standards and outstanding performance.
● Spare Keys
Before you ever get into a keyless situation, it's best to be prepared. The easiest and wisest thing you can do is
have spare keys made for your car. This way, you can just get your spare when your original keys go missing or get
broken. With your original key, we can quickly make you a spare that you can hide safely in your wallet or at a
secured location in your home.
● Key Repair
When your car keys get broken or damaged, your first instinct might be to get a replacement. However, at Apex
Locksmith, we might be able to offer a faster and cheaper solution. We can thoroughly inspect the damage to your keys.
And, if we find it to be manageable, we will fix it and bring it back to its best workable condition.
What You Need To Know for a Car Key Replacement
Having the right information at hand is the best way you can guarantee to swiftly get your replacement car keys and
get back on the road. So, before going to your local locksmith, you need to know the following details about your car:
1. Key Code
The key code is a code a valuable series of numbers and letters, from the lock manufacturer, which specifies which
key will open the lock. Your vehicle's key code is usually stored in your owner's manual or another car document. If
you can't find it, you can obtain it from your dealership. Just present a proof of ownership retrieve the code, which
can usually be done for free.
2. Pin Code
The PIN code is a combination of buttons that need to be pressed to start your car. If an incorrect combination is
provided, your car's Stealth Immobiliser will prevent its engine from running. This works to protect your car from
theft, even when a copy of your keys has been used. Your pin, if unchanged, can also be found in your owner's manual.
And, just like your key code, you can also get it free of charge from your dealership.
3. VIN
The vehicle identification number or VIN is a unique code given to each motor vehicle during its manufacture. It
consists of 17 characters, usually used to track recalls, registrations, warranty claims, thefts, and insurance
coverage. Your locksmiths may use your VIN to check your car's history report, verify your identification, and match
the correct key replacement. You can find the VIN on your car's registration papers or on its compliance sticker,
plastered at the door panel or under the bonnet.
4. Build Date
The car's manufacturing month and year is also helpful for a locksmith to find the right type of replacement key for
your vehicle. Car models and their keys are often updated. So, even if you have a BMW, there could be several BMW keys
to look at before your locksmith can find a match for your car. This information can also be found on your car's
compliance sticker.
Our Other Services Include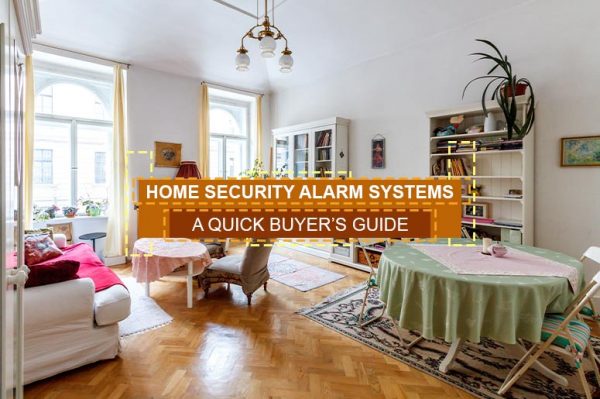 Are you feeling safe in your own home? Are you sure that your loved ones [...]